Aug
26
Mon
Best Florida Beer Homebrew Competition – Entry Window

@ 7venth Sun Brewery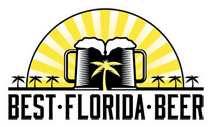 The Best Florida Beer Homebrew Championships is an AHA and BJCP sanctioned homebrewed beer, mead, and cider competition sponsored by Best Florida Beer. This is the final competition of the Florida Homebrew Circuit the year-long, state-wide competition to find the best homebrewer and the best homebrew club in Florida.
Entry Dates
Entry Submissions Open – 8/26/19

Entry Submissions Close – 9/25/19
Entry Delivery Deadline – 9/25/19
Entry Sorting – 7venth Sun Brewery – Seminole Heights/ Tampa
Saturday, September 28th 2019 – 8:00AM – 1:00PM
Judging Dates
There will be morning and afternoon sessions for each day.
First & Second Round Judging – 7venth Sun Brewery – Seminole Heights/Tampa
Saturday, October 5th – 8:00AM – 5:00PM
Sunday, October 6th – 8:00AM – 5:00PM
Saturday, October 12th – 8:00AM – 5:00PM
Sunday, October 13th – 8:00AM – 5:00PM
BOS Judging & Awards Fest – TBA – Westchase
BOS Judging, Saturday October 19th – 10:00AM – 12:00PM
Awards Ceremony, Saturday October 19th – 2:00PM – 6:00PM

Homebrewer of the Year & Homebrew Club of the Year to be awarded at Ceremony.
Sep
20
Fri
Commander SAAZ Final Judging & Awards Ceremony

@ Hilton Cocoa Beach Oceanfront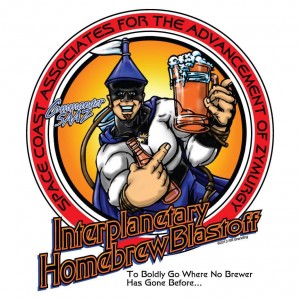 Commander SAAZ Interplanetary Homebrew Blastoff is the homebrew competition hosted by SAAZ every fall. Our competition features homebrewed beers, meads, ciders and rocket fuel from all over the country. It's one of the largest competitions in Florida… heck, in the Southeast! And, it's the one where you can have your entries judged by rocket scientists!
The launch preparations are underway, and the countdown has begun. Please check back here around mid-June for all the information you'll need regarding the competition and related dates, and get the scoop on the fun-filled event weekend we're planning at the Cocoa Beach Oceanfront Hilton. Yes, oceanfront… beach, sand, waves, volleyball, tiki bars, negative ions and all that, in addition to beer, of course!
NEW THIS YEAR! We're going to debut the "Commander's Cup," a special homebrew club/guild award that's unique to our event and for which our own club will not be eligible. Also, we'll be posting information very soon on our Club Keg Competition at Friday night's Commander's Call party. Details to follow, but the main guidelines are, 1) One keg per club, so bring your BEST, and 2) The recipe must include a "space component." No, we don't expect you to throw in any moon rocks, but think Apollo, Galaxy, Polaris, Comet, Orion….
If you have any questions, comments, suggestions, feedback, pictures to share, anything Commander SAAZ related, please email our Mission Commander at commander@saaz.org.
Important Dates
REGISTRATION WINDOW: July 26 – August 25
ENTRY DELIVERY/RECEIPT WINDOW: August 5 – August 25
BOTTLE SORTING: August 31
EARLY ROUND JUDGING: September 7 & 8 and September 14 & 15
COMPETITION WEEKEND: September 20-21
COMMANDER'S CALL PARTY: September 20
SPLASHDOWN AWARDS DINNER: September 21
Oct
19
Sat
Best Florida Beer Homebrew Competition – BOS Judging & Awards Fest

@ TBBC -Westchase
Oct 19 @ 10:00 am – 6:00 pm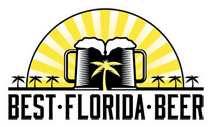 Best Florida Beer 2019 Awards
Presented by: Tampa Bay Brewing Co
We will be announcing the Best Florida Beer Homebrew competition award winners at the ceremony. This year we are expecting record attendance and have reserved the entire field behind TBBC – Westchase. .
Made to order food
12 different TBBC draft beers to choose from
Peoples Choice Keg Competition (Registration opens in Late August / September)
Outdoor Event – Rain or Shine (Plans may be modified in the event of severe weather or expected inclement weather is forecast days in advance.)
Typical temperatures are expected in the low 80s or high 70s but be sure to pack some sun screen.
Bring your favorite lawn chair and and small side tables you might use for tailgating or during your brew day. This is going to be a tailgating / festival type of atmosphere.
We will have limited quick shades setup for those who would like to relax under cover.
We will have a VERY large raffle with plenty of prizes this year so get your tickets before the award announcements begin. Please bring cash to expedite your payment but we will take cards.
What is Included? : TBA
Price – TBA
Additional food and beer will be available to purchase.
Available Food Items
TBA
Vegan / Vegetarian Option
TBA