Results for the  2013 Coconut Cup are now available. 
Thank you to all those who participated and congratulations to all the winners!
Many thanks to club member,
Josh Kritzer,
who has captured the essence of the 2013 Coconut Cup in this fantastic photo display.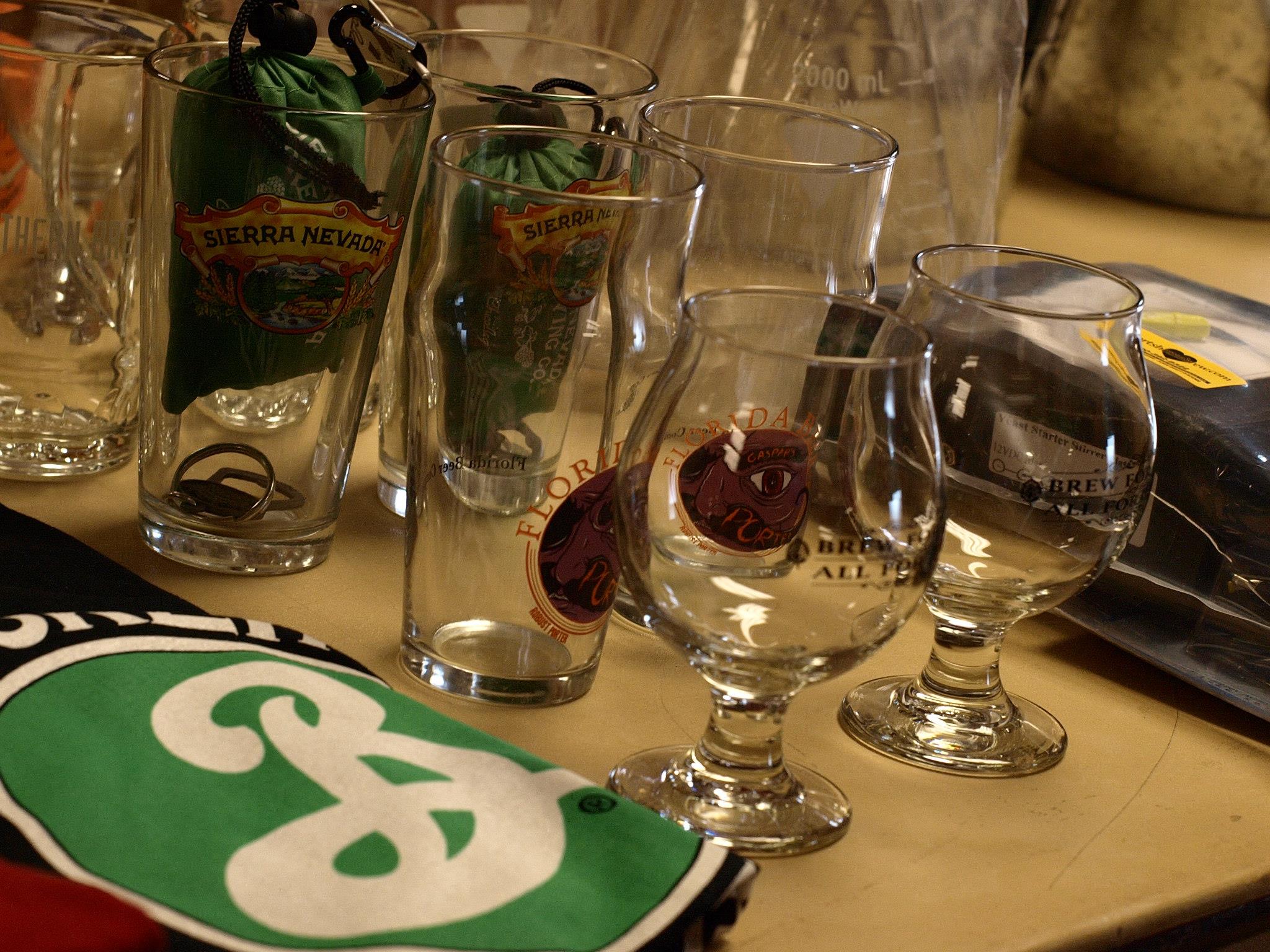 What is it?
The Coconut Cup homebrew competition began thirteen years ago as a challenge between the Miami Area Society of Homebrewers (MASH) and the Ft. Lauderdale Area Brewers (FLAB) homebrewing clubs. Participation has grown to include other Florida homebrewing clubs and we have invited homebrewers from all over to participate in our competition. 2013′s Coconut Cup will be the twelfth Coconut Cup sanctioned by the Beer Judge Competition Program / American Homebrewers Association.
When is it?
March 1-2, 2013
Guidelines and Information
This year's competition will follow the BJCP's Guidelines for sanctioned competitions and will be part of the Florida Circuit. Entries will be accepted from all BJCP Beer, Mead, and Cider Style Categories as well as a special "Coconut Beer" category; categories may be collapsed as necessary. The competition organizers and judges may enter the competition. Entries will be evaluated based on the 2008 BJCP guidelines. Judges may not judge categories in which they have submitted entries. All entries must have been brewed at home. Entries brewed at commercial establishments, including brew-on-premises, shops, schools, etc. are ineligible.
Per the Florida Homebrew Circuit rules, no more than two entries per sub-category can be submitted by any brewer or brewing team. The Coconut Cup limits each brewer or brewing team to no more than six entries. Total entries for this year's competition will be capped at 300.
All Beer entries must be in 10-16 oz. brown or green glass. No bottles with ink, name-brand lettering (i.e. Corona), or glued or taped on paper labels. Raised NO DEPOSIT, brand names, or manufacturing codes are acceptable. Beers must be capped with crown caps. Meads & Ciders may be entered in 6 to 16oz bottles. Grolsch-type swing tops are acceptable for meads and ciders. No 22 ounce bombers, 750 ml bottles or plastic bottles are permitted.
Entries must be received by February 15, 2013 and should be mailed to:
The Coconut Cup c/o Jon Britton 19800 SW 88th CT Miami, FL 33157

Paper entries will not be accepted.  All entries must be entered via the online entry system which can be be accessed here: Registration is Closed.  The on-line entry system will create a bottle identification page for each entry.  Please attach the completed bottle I.D. form to each bottle with a rubber band.
An entry consists of 3 bottles.  Each entry will cost $6 each and can be paid pay by check or by Paypal via the online entry system.  Checks or money orders should be made payable to: "Miami Area Society of Homebrewers" and submitted in an envelope along with the entry.
Preliminary judging will be held as required between February 16-March 1, 2013.
MANY THANKS TO OUR GENEROUS SPONSORS and the fine supplies and equipment they provide. With their help YOU can be the big winner this year!