A Walk on the Wildside – Entries Due
When:
2015-06-12T00:00:00-04:00
2015-06-13T00:00:00-04:00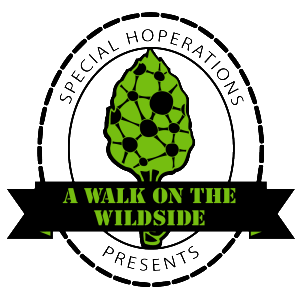 A Walk on the Wildside is an AHA/BJCP sanctioned homebrew competition  for sours and Brettanomyces beers (mead and ciders, too). The competition will use the World Beer Cup styles. All those sour beers that don't fit the BJCP, no problem. ThatBrettanomyces beer, it has a home here.
The competition will combine WBC styles by their country of origin.  Categories will include Belgian, German, American and a Special/other category, not to mention a special category for Florida all on its own.  Where a BJCP style is available, those style guidelines will be used.
Deadline for entry delivery is June 12, 2015. Entry window will open May 11, 2015 (http://reggiebeer.com/ReggieEntry.php?CompetitionID=NTXJPN1000093) . Judging and awards banquet will be June 27th at Coppertail Brewing Company. There will be a sour beer and food pairing dinner for the awards ceremony – tickets will need to be purchased in advance (TBA).